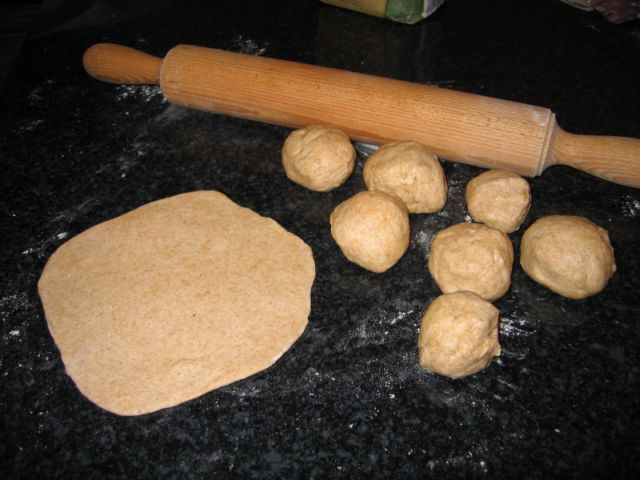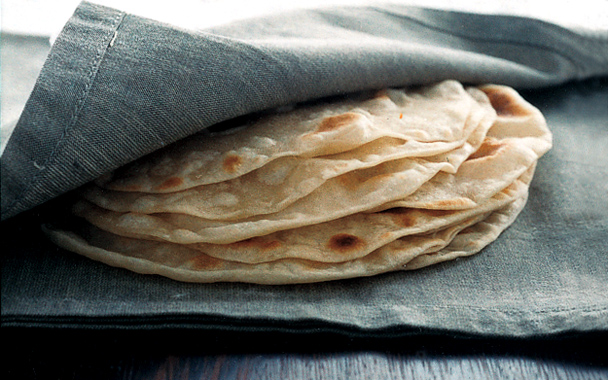 Flour Tortilla Recipe
A basic flour tortilla recipe will work with many tortilla-centered dishes, including tortilla chips.
The kitchen is the heart of the home for many reasons and some of the most important are the sensory memories we carry around with us of our favorite foods being created and eaten. To a tortilla lover like me, the aroma and sounds of tortillas being cooked and their savory taste is something that will always stay with me and provide familiar comfort when I introduce them in my own kitchen wherever life takes me. A familiar flour tortilla recipe that I can pull out at a moment's notice to replicate the joys of homemade tortillas is a great help, specially when assisted with the modern convenience of an electric tortilla maker. To the uninitiated, please be warned that when you find out just how uncomplicated it is to make flour tortillas yourself and how good they taste, store-bought tortillas may never taste the same ever again. And this is good because homemade is not just cheaper and better tasting, it is healthier too because you will be doing away with the additives and preservatives that ready made tortillas need to prolong their shelf life.
There are basically two different types of tortillas - wheat flour tortillas and corn tortillas. Both will need a dough, a tortilla press and a griddle to cook. The last two (press and cooker) can be combined if you use an electric tortilla maker or press. The following is a basic flour tortilla recipe that has been tested to work in most any situation.
Basic Handmade Flour Tortilla Recipe
This recipe yields about 8 medium tortillas and will rely on rolling by hand.
Ingredients:
2 cups unbleached all-purpose wheat flour with a 1/4 cup set aside for rolling and kneading.
1 teaspoon table salt
1/4 teaspoon baking powder
1/4 cup vegetable oil
2/3 cup warm water for kneading
Make the flour
In a bowl, mix the flour, salt and baking powder, add the oil and knead slowly until you have a rough mixture. Add the warm water and knead further until you have a wet lump, then transfer this dough onto a hard floured surface (a marble counter top is best) and knead further, reflouring as needed, until you have a smooth, soft dough that isn't too sticky.
Shape and roll the tortillas
Divide up the dough into 8 equal lumps and shape each into a rough ball in the palms of your hands. Now cover them loosely with plastic and let them sit on your counter top for between a half hour to 2 hours. This allows the gluten in the flour to settle and makes the dough easier to roll.
Cook the tortillas
When you are ready to cook, heat a comal (cast iron griddle or skillet) over medium heat until it is hot. Then roll out each flour ball into a 9 or 10 inch round while keeping the others covered and using just enough extra flour to prevent them from sticking to the counter top. Carefully lift the tortilla round and place it on the griddle. In about a minute or less, the tortilla should puff up and when it does, flip it over and let the other side cook. Any uncooked, translucent spots should disappear and become opaque in another half minute or so. Wait till the second side gets a few brown spots and then transfer the finished tortilla to a tortilla warmer and cover with a clean cloth. If the tortillas brown too quickly or get burn spots, reduce the heat a little. Of course, you can also combine the pressing and cooking steps by using a handy tortilla maker if you are short of time or just not inclined to do everything manually.
The products of this flour tortilla recipe are best eaten fresh as they will dry out in a couple of hours as they don't contain any preservatives. You can refrigerate unused tortillas and reheat them either singly on a griddle or in a batch covered in aluminum foil in the oven. You can also cut these tortillas into wedges, fry them and serve with salsa for a fantastic snack. Enjoy!